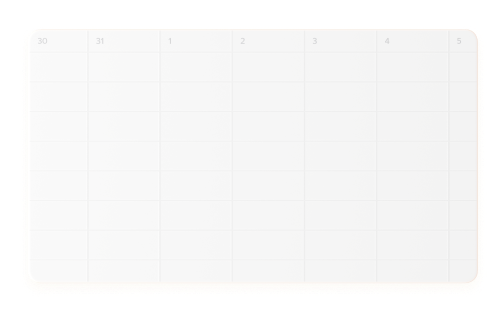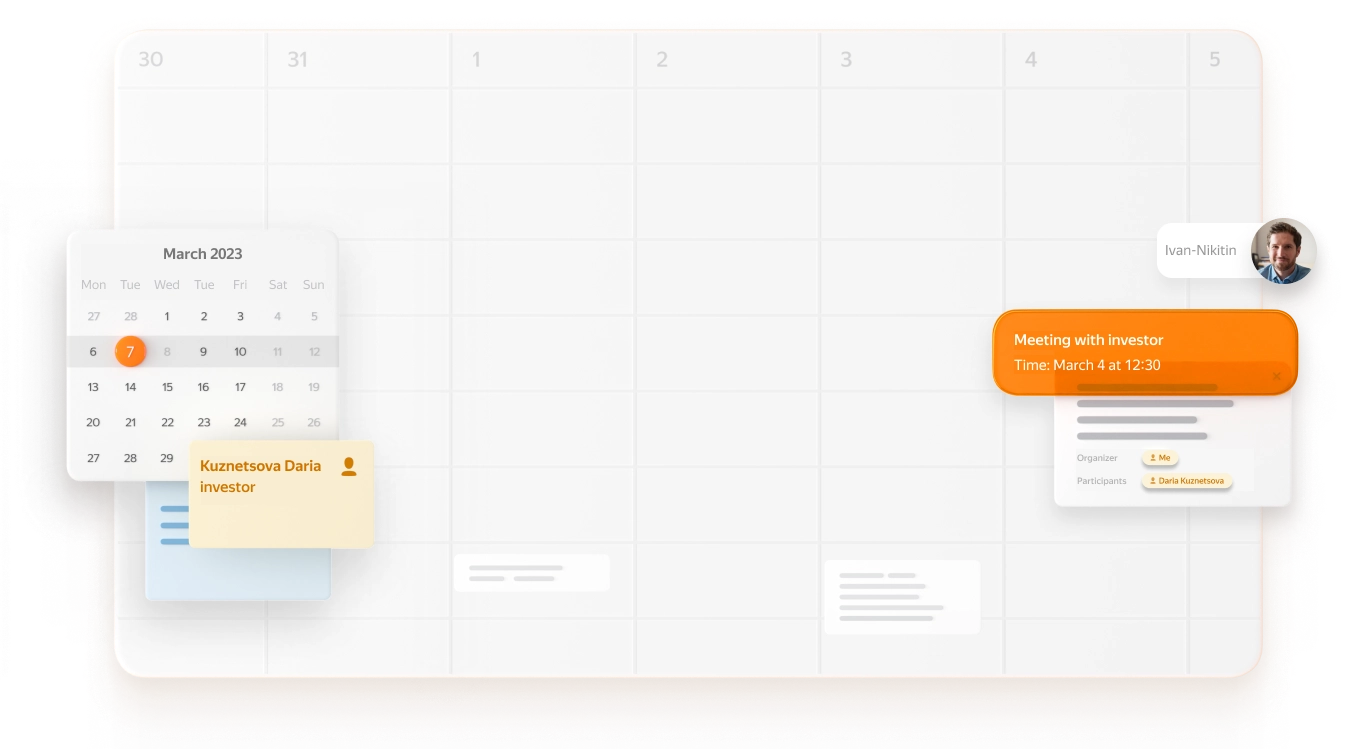 Yandex Calendar for companies and employees
Manage your schedule, arrange meetings, and share plans
Sign up
Schedule tasks and meetings
Create meetings in an instant
The event card is created as soon as you click on a date. Add a description to let people know what the meeting is about. You can provide more information using the full form.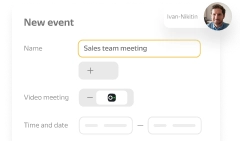 Invite participants
Let your partners and clients access single events or the whole calendar, even if they don't have a Yandex account.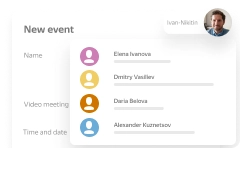 Edit events together
Allow your coworkers to change the meeting description and invite other participants.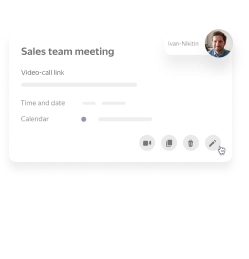 Meet online and offline
Reserve a meeting room* in the office and specify the address on the event card. You can attach a video meeting link in one click.
*Available in the Optimal and Advanced plans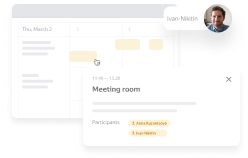 Customize your calendar
Group your tasks
You can create multiple calendars for different projects under the same account.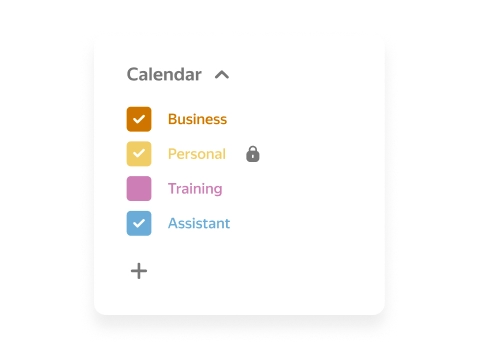 Specify your working hours
Select the hours when you can be reached so that coworkers can invite you to meetings.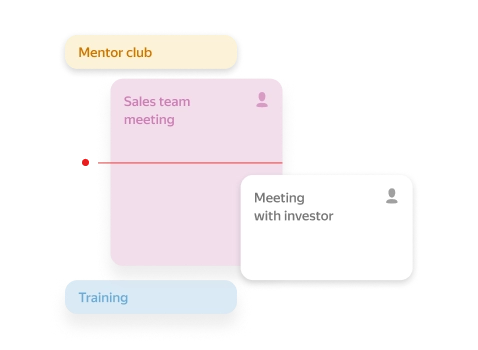 Set up notifications
Get reminders about meetings by pop-up, push notification, email, or SMS.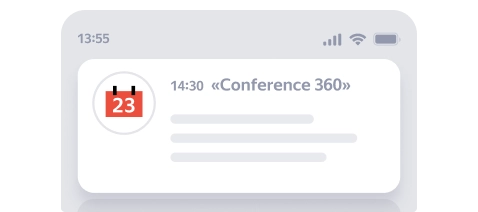 Personalize the interface
See your events for the day, week, or month. You can also view them as a list of upcoming tasks.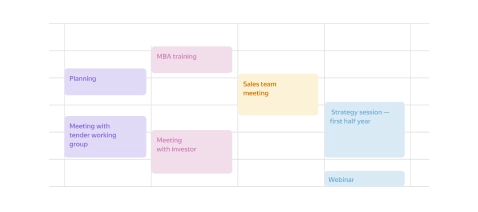 Manage plans in the moment
Discuss important matters in person
You can schedule a meeting from Yandex Mail in one click. The email's subject will become the meeting name, and all the recipients will be added as participants.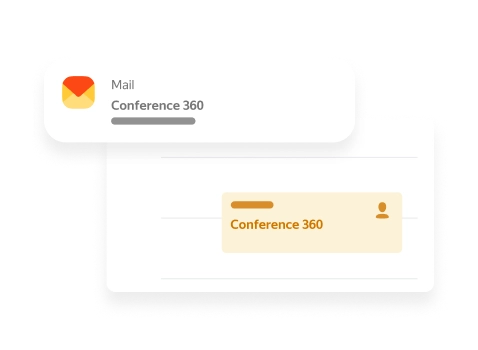 Instantly reschedule events
If something comes up and you need to reschedule the meeting for another day, you don't even have to open its card. Just drag the event to a new date and time in Yandex Calendar*.
*Rescheduling works in the browser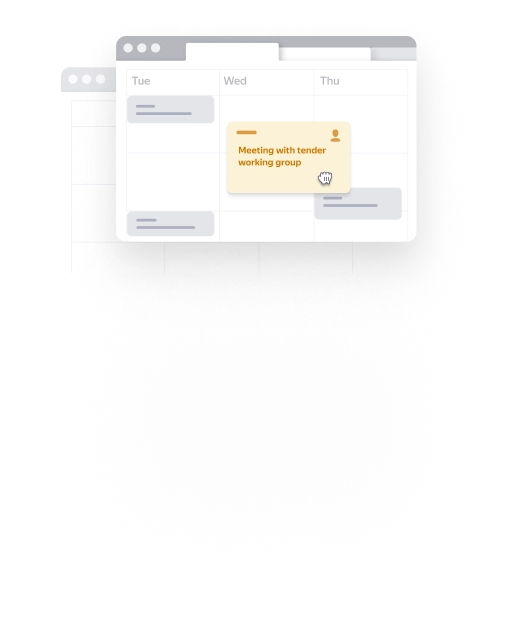 Share documents
Attach work-related files directly to a calendar event so that participants can view them in advance.
Connect from any device
Use your smartphone, computer, or tablet to view the schedule of meetings and events.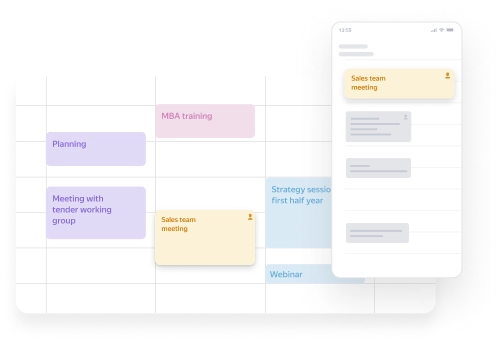 Organize business processes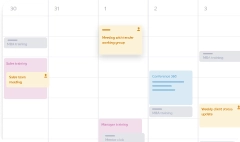 Analyze how your company operates and apply time management skills. Evaluate team availability, manage work schedules, and distribute projects efficiently.
A digital business ecosystem
Yandex Mail
Create meetings based on the relevant email thread and renew the discussion in person.
Yandex Calendar
Send emails to meeting participants from Yandex Calendar and add a link to Yandex Telemost to communicate online.
Yandex Telemost
Hold conferences, organize live streams, and schedule follow-up video meetings.
Yandex 360 for Business pricing
Basic
100 GB
of Yandex Disk space for each employee
Video meetings with no time limits
1 TB
of Yandex Disk space for each employee
Live streams and video meetings with no time limits
Secure archive of work emails
Advanced
3 TB
of Yandex Disk space for each employee
Live streams and video meetings with no time limits
Secure archive of work emails
Security for your data
Log in to Yandex Calendar using Yandex ID. It's an authorization service that complies with the AICPA SOC 2 security standard.
Enable two-factor authentication and control access to your account.
You can be sure that personal data is secure because it is protected by Yandex 360 in accordance with Russian Federal Law No. 152-FZ.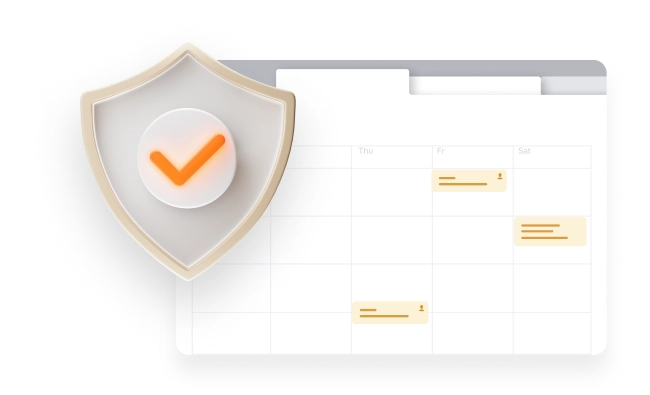 More benefits with Yandex 360 for Business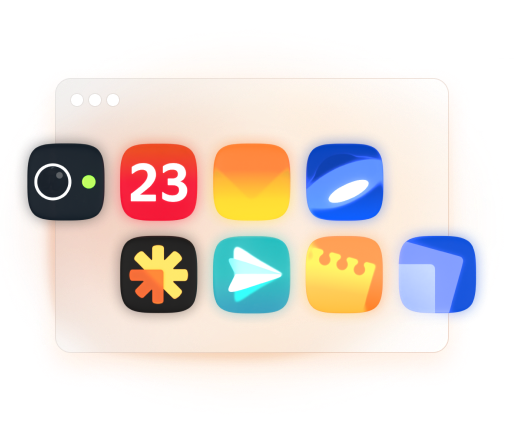 Single sign-on
Enable single sign-on for your employees so they can use the same username for your company.
Quick switching between services
All of our corporate services in one window.